Eddie Bauer offers sportswear for the active, casual lifestyle of men and women. Renowned for its outerwear, today's Eddie Bauer also offers full seasonal collections of fine quality sportswear, footwear, travel gear, accessories, and dress casual apparel.
All Tops & Shorts BOGO 50% Off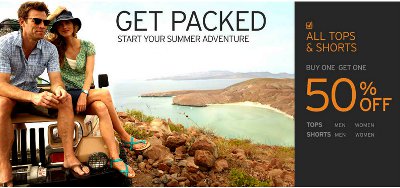 Shop All Tops & Shorts Bogo 50% Off. All prices in U.S. dollars. Offers not valid in Eddie Bauer Outlet unless specified. See store for details.
store information

In Location C-1
210-481-5775
Payment types accepted:




Store Card

Center Hours:
M-Sat: 10am-9pm
Sun: noon-6pm

Visit Eddie Bauer Online
Return Policy: Our Guarantee: Every item we sell will give you complete satisfaction or you may return it for a full refund. Our Creed: To give you such outstanding quality, value, service, and guarantee that we may be worthy of your high esteem
Giftcards are available in amounts from $10-$500
Save